Popular Places to Visit in San Jose, CA
San Jose is the hub of Silicon Valley with over 1 million people scattered throughout the second largest city in all of California. With the amount of people living in San Jose, there are plenty of attractions to visit for people who call San Jose home, and for others visiting from out of town.
Here are a few ideas if you are looking for things to do in San Jose, CA. Whether you have a few nights, or you are spending a week in San Jose, these attractions will keep you captivated and provide plenty of entertainment.
Santana Row
Santana Row is an upscale retail residential and commercial of West San Jose, in San Jose. Santana Row is intersected by Stevens Creek Boulevard, and nearby to Westfield Valley Fair and the Winchester Mystery House.
Santana Row got its name from Frank M. Santana who served on San Jose's planning commissions in the late 1950's. This upscale village was constructed in 2001-2002 for a cost of $450 million and at the time was the most sought after travel destination in all of the United States.
The main attractions on Santana Row in West San Jose, CA are the shopping malls that sit below residential and commercial properties. The row offers a mixture of big brand names, local boutiques, movie theaters, and several five star luxurious hotels planted throughout different sections of Santana Row.
You can also find over hundreds of local eateries like Left Bank Brasserie, LB Steak, Pizza Antica, and Ozumo, which is a popular Japanese cuisine. If you like something more recognizable, you can sit down to eat at a few big chain restaurants like The Counter, Maggiano's Little Italy, Pinkberry and a Yard House.
The best way to experience Santana Row is to park in a local parking garage and begin walking down one side of the street. You can window shop, or even venture in local boutiques to help support small businesses. Once you've built up an appetite from all the walking, you can let your tastebuds lead you to the local restaurants that are scattered throughout Santana Row. You may even find a place to eat with cold drinks in the middle of the street as you walk.
Santana Row is located at: 377 Santana Row, Suite 1005, San Jose, CA 95128-2053
Rosicrucian Egyptian Museum
Rosicrucian Egyptian Museum is a highly underrated attraction that is located in San Jose. When you think of San Jose, Egyptian museums are probably not the first thing that comes to mind. You're probably thinking of technology, innovation, and Silicon Valley.
The Rosicrucian Egyptian Museum will help you brush up on your Egyptian history as you will learn about the Egyptian culture and lifestyle dating back to Egypt's early Islamic era. The Rosicrucian Egyptian Museum in San Jose was built with inspiration from the Temple of Amon at Karnak. It home to the largest collection of Egyptian artifacts on exhibit in western North America, which means you will see real, authentic, pieces of history located right in San Jose.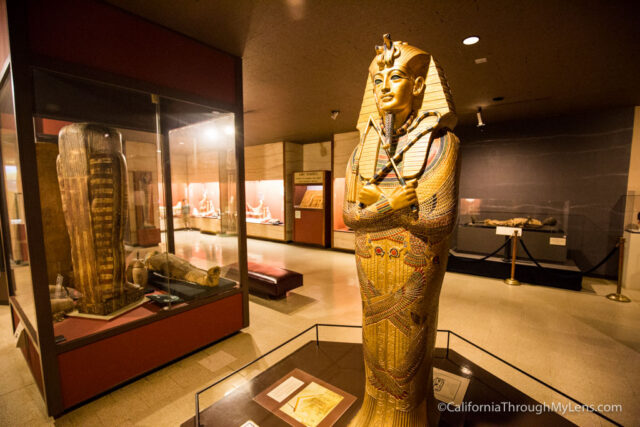 This a a must visit for visitors and residents alike. The history here is amazing and artifacts are so interesting. A few recognizable exhibits are the "Women of Nile", and the child mummy.
Women of the Nile travelled across the United States of America and Canada, and continued until 2001.
The Museum's child mummy was taken to Stanford University in Palo Alto to be studied by the top scientists under CT scans and other intense methods for remote sensing. The reports were released in 2005 on the Museum's 75th anniversary where they shared 3D visualization of the girl's remains.
The Rosicrucian Egyptian Museum is located at: 1660 Park Ave, San Jose, CA 95126-2126
The Tech Interactive
Visiting San Jose wouldn't be right without some technology! The Tech Interactive is a family-friendly, science and technology center that is located in the heart of downtown San Jose, CA. It is located adjacent to the Plaza de César Chávez in Downtown San Jose.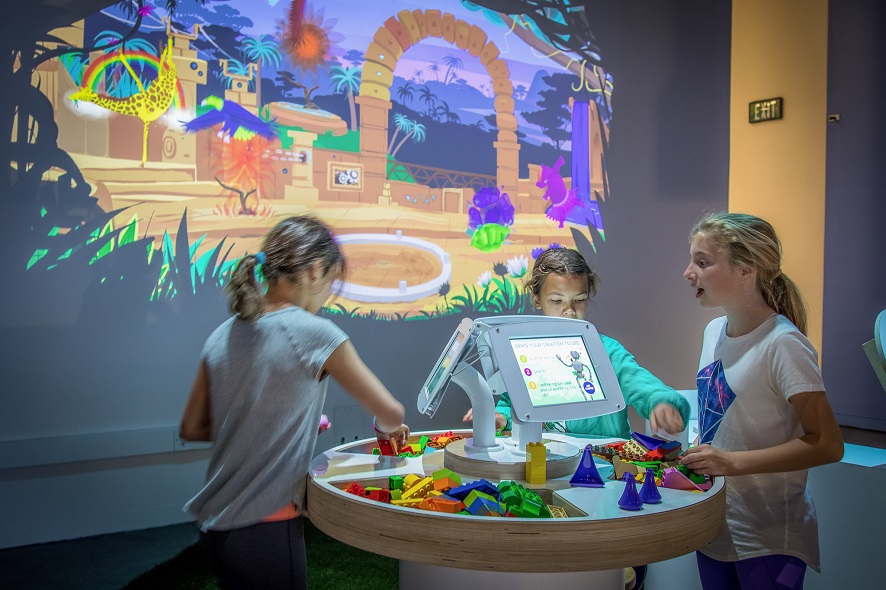 The Tech Interactive was designed to inspire the innovator in everyone. The building has over 132,000 square feet dedicated to fun, multi-sensory experiences for people of all ages. You will tap into your creative side when you enter the Tech and your spark for innovation will grow with each minute.
You'll also have a chance to enjoy the largest IMAX dome screen in the Western United States, not to mention the first in the world 4k laser projector. Here you'll get to see documentaries as if they you were experiencing it in real life on an eight-story-high screen with complete surround sound. If that's not the coolest thing in technology then I don't know what is!?
You'll find The Tech Interactive at 201 S Market St, San Jose, CA 95113-2008
Winchester Mystery House
If you don't believe in ghosts and the spiritual afterlife, spend one minute at the Winchester Mystery House and you'll change your mind. This is one of the most bizarre, yet beautiful mansion located in San Jose and at one time was home to Sara Winchester, widow of firearm magnate William Winchester.
Construction of this mansion began in 1884 and it didn't stop for 38 years. The "Mystery" of this house is not just the spirts of the Winchester rifle victims that haunt the mansion, but the mansion was built with some mysterious and odd features.
Sarah Winchester built this mansion without an architect and she had carpenters working on the mansion day and night until it was seven stories tall. Some of the odd features and construction includes doors and stairs that lead nowhere, windows overlooking other windows and rooms, and stairs that are uneven and awkward.
Although the mansion in San Jose, CA was built seven stories high, it now stands four stories tall after the 1906 earthquake that damaged the property. Sarah Winchester had carpenters make repairs but the mansion was never the same.
This mansion is a historical landmark in San Jose and guided tours are provided every day, if you can muster enough courage to enter the home and meet some of the spirts that haunt the home to this day.
You can spot the Winchester Mystery House at: 525 S Winchester Blvd, North San Jose, San Jose, CA 95128-2588
Visit San Jose, CA
If you get an opportunity to visit San Jose, CA for a short weekend or an extended stay, consider these top attractions next time you stroll through Silicon Valley. San Jose is a beautiful city with warm weather all year round which makes it such a desirable tourist destination.
If these San Jose attractions don't seem to fit your style, you can check out Trip Advisor for more attractions that are popular among residents and visitors of San Jose. No matter what your interests are, San Jose will have something especially for you to keep you entertained.